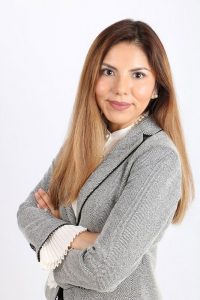 Patricia Wood, DDS
Dr. Patricia A. Wood grew up in Northern Virginia. She completed her undergraduate education at George Mason University, receiving a B.S. in biology and a minor in psychology. Dr. Wood went on to earn her Doctor of Dental Surgery from Virginia Commonwealth University, graduating summa cum laude.
During her dental school career, Dr. Wood realized her true passion was working with children. She continued her education by specializing in the pediatric dentistry graduate program at Virginia Commonwealth University. During Dr. Wood's time in the program, she was awarded the role of chief resident and earned her Master of Science in Dentistry degree.
Dr. Wood is a Diplomate of the American Board of Pediatric Dentistry and is an active member of the American Academy of Pediatric Dentistry, Academy of Laser Dentistry, American Dental Association® and Northern Virginia Dental Society.
Over the past 10 years she has been practicing in Northern Virginia, providing heartfelt dental solutions and patient care. Dr. Wood's goal is to award each child with individualized patient centered care and treatment for their specific needs.
When not treating patients, Dr. Wood immerses herself with her two sweet boys, Brandon and Tyler, and her loving husband, Kris.
Meet Our Team
At Stone Ridge Pediatric Dentistry, you will find a team that understands a visit to our pediatric dentist may be overwhelming for your child. Our team members are tuned in to our patient's feelings and can sense when a child is feeling anxious or coping with stress. Our team is very welcoming and can help your child feel at ease during any visit to our office. You can meet our team members below or contact them at 703-691-5111 to plan your child's pediatric dental visit in Stone Ridge, Virginia.
Check back soon to meet our team!